Valentine's Week, It is 7th February and we are leading upto 14th February. It is the time of the year to show and celebrate love with fervor and passion. It's a specific seven-day period to show love, romance and gifting each other. Here we are going to explore significance and history about valentine . We'll discuss few ideas to celebrate yourlove with your love ones. Although It's on 14th February but mostly people love to extend celebrations throughout the week which is called valentine's week.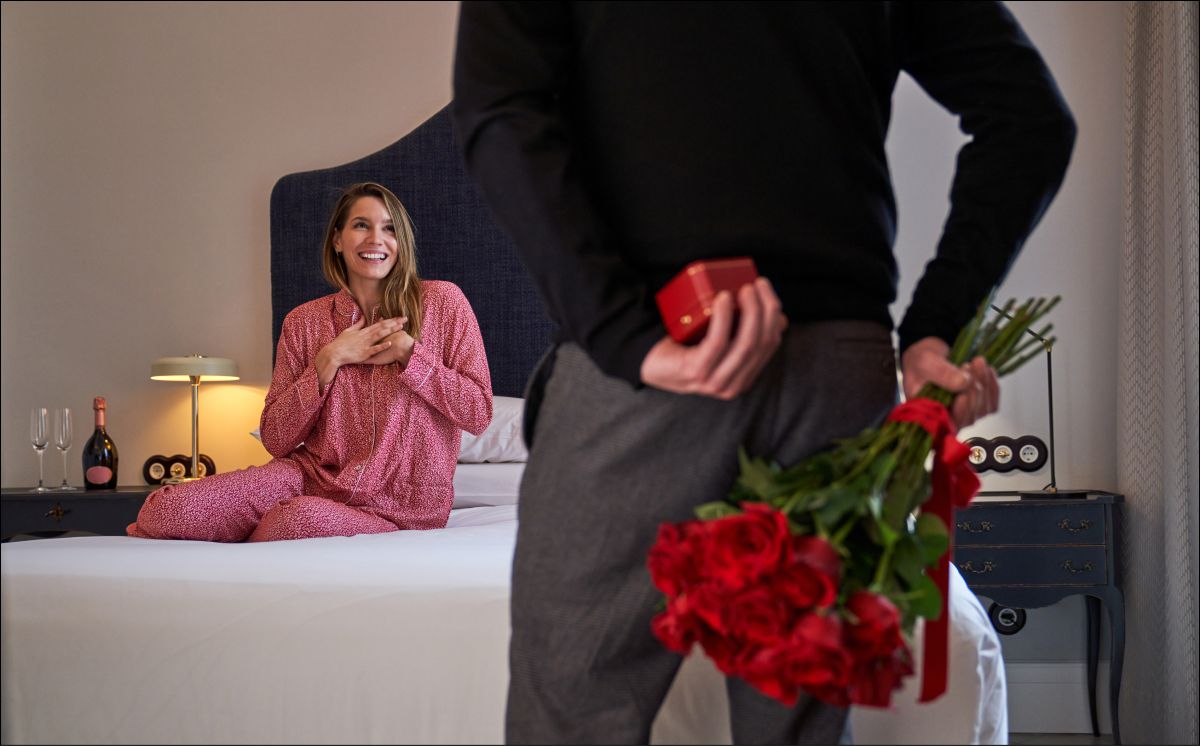 February 7th (Love Letter Writing Day)
Love letter writing is a first day of Valentine's week. It is dedicated to expressing your feeling and love through a love letter which is hand written. Its a sweet gesture to start a love week. You can write everything you love about your love one and let them find it.
February 8th ( Propose Day)
As 8th February is a propose day it's a perfect time propose your love. Make this memorable and lovable by planning out a dinner or anything you want.it is totally up to you how you want to celebrate this day. It can be grand or keep it simple and intimate.
February 9th (Chocolate Day)
Chocolate Day, celebrated on 9th February, it's a good day to pamper your love once with chocolates. Chocolates are symbol of sweetness and love. Surprise your love with their favorite chocolate box or make it a fun time by planning chocolate themed date night.
February 10th (Teddy Day)
Teddy day is celebrated on 10thfebruary. It's a good day to express your love with teddy bears which is a sign of warmth and comfort. Give your love ones a cute and cuddly teddy bear to show your Love, you can go for a customized teddy bear.
February 11th (Promise Day)
It is celebrated on 11thFebruary, it's a day when people make promises to their love ones. These promises can be big or small. Always make sure that the promises you make must be genuine and meaningful. You can promise to love each other unconditionally or always support each other .
February 12th - Hug Day
It is celebrated on 12th February, To express your love through physical affection. Hugging is powerful way to love and appreciate your love. You can Surprise your love ones with big bear hug full of love.
February 13th - Kiss Day
It is celebrated on 13th February. Kiss is a sign of love and affection. Make sure to give plenty of pecks on the cheeks.
Valentine's Day, February 14th
It is celebrated on 14th February, It's a day to show love for everyone you love. Valentine's day is associated with full of love, chocolates and red roses. Celebrate your day, either by giving chocolates, roses or a dinner date. Valentine's week is a special week to celebrate love in all forms. Take advantage of this week and spend quality time with your love ones by showering lots of love. Happy Valentine's day!